It has been well over 2 years now since Drupal 8 was released on November 19, 2015. You may have a Drupal website that is running well on Drupal 7. Have you ever wondered if you should migrate it to Drupal 8? Here are some thoughts to it and this might be a quick guide to help you make a decision if you should migrate to Drupal 8.
Should I migrate from Drupal 7 to 8?
If you are looking forward to add new features/functionalities to your website and if it seems to take more money and time, you can go to Drupal 8 rather than investing in Drupal 7. You have to migrate all those functionalities over to Drupal 8 when Drupal 7 reaches it's end of life. You will be spending money twice then. Migrating to Drupal 8 now will make sure that any investments you make to improve or extending your website are investments that last for a long time rather than spending on soon-to-expire Drupal 7.
You are missing out the several awesome features that Drupal 8 offers. You can read more about the Advantages of Drupal 8.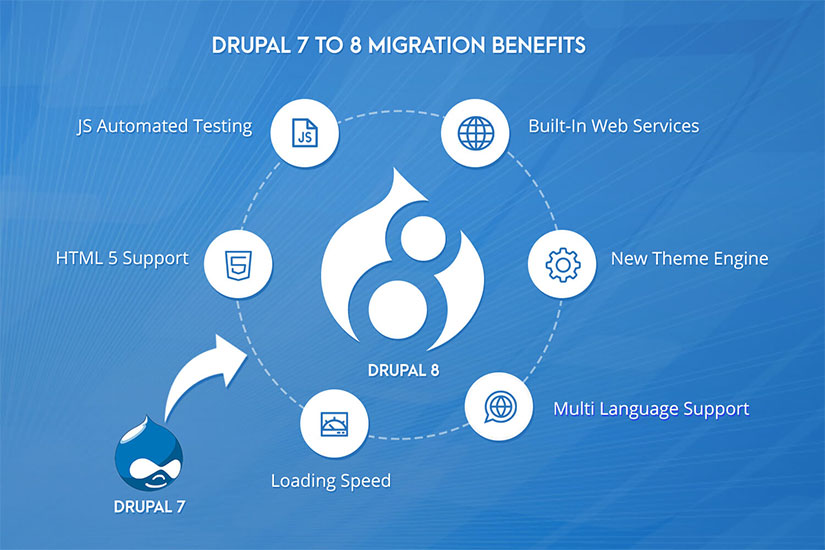 Also, you can see from the below statistics that the Drupal community's main focus is on improving and developing Drupal 8. Below are the statistics from drupal.org for the period of January 1st to April 30th of 2018. During this 4 months period, Drupal 8 has seen an enormous amount of improvements in all aspects.
Drupal Core Release Statistics
Below is the chart representing the number Drupal core updates in both Drupal 7 and 8. Drupal 8 had 60 new core releases however Drupal 7 had only 11. Those 3 even were released fixing the Remote Code Execution vulnerability.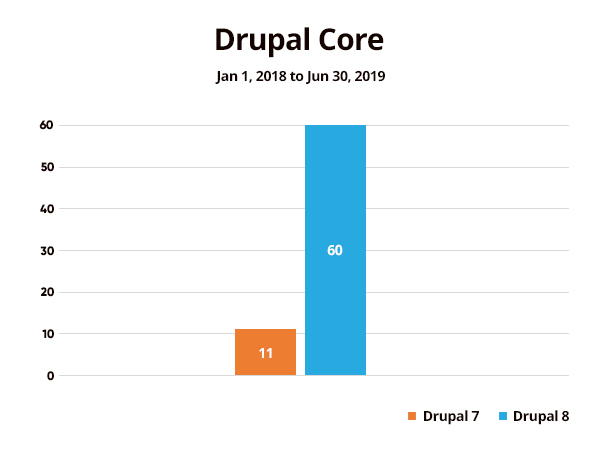 Drupal Modules Statistics
During this 4 months period, 2293 new module projects were created for Drupal 8 while only 606 new projects were created for Drupal 7.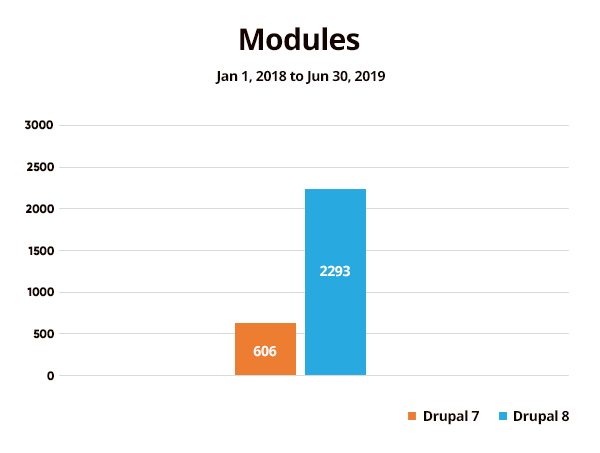 Drupal Theme Statistics
From January to April 2018, 158 new Drupal 8 theme projects were created while only a 12 was created for Drupal 7.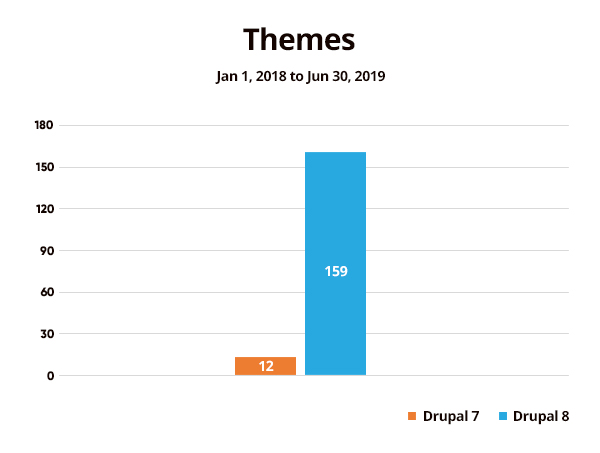 Is it necessary to do it immediately?
Drupal 8 has become stable and most of the functionalities (major modules that you know) have been ported and are available now. It is mature enough to migrate to Drupal 8. Migrating after announcing end of life for Drupal 7, it would be kind of a rush hour to migrate. However, if you do it now, it will be a smooth process and can be done with care.
Things to consider before moving to Drupal 8
There are several reasons why you should move to Drupal 8 now. But before that, a few things are to be considered,
What type of website you are running? If it is a blog, small business website or an small online shop, you can freely move to Drupal 8 without a second thought as all modules are available in Drupal 8 for the above.
Does your website use a lot of custom modules? If yes, they need to be ported to Drupal 8 as the way of coding in Drupal 8 is different from that of Drupal 7. Drupal 8 introduces itself to the Object oriented Programming which is much more clean way of programming.
If you think the functionalities of your Drupal website very complex and need help, it is good to hire a Drupal expert to evaluate your website and give you guidelines on planning the migration.
If you are still not sure and need help in making a decision to move forward, we can help you out. Just get in touch with us by filling the form below. You can also call us (+1 (646)-827-1117) directly for a free migration consulting and a free quote to migrate your Drupal website.