Client
Media Education Lab
This is the website of Media Education Lab founded by Renee Hobbs. She is a Professor of Communication Studies at the Harrington School of Communication and Media at the University of Rhode Island. Media Education Lab is a non-profit organization involved mainly in spreading Media Literacy around the globe. They do wonderful research in the field of Media Literacy in the World. The website showcases all about the Media Education Lab.
The website is updated constantly for the events, seminars, and Workshops that the Media Education Lab conducts. It is for all people like Educators, Teachers, and for the Students of the Media Literacy background. It also lists many publications made by the members of the Media Education Lab.
01
Project Overview
The goal of this project was to migrate the website from Drupal 5 to Drupal 7.
The website also had an old design so we went with a new design to this site.
It also needed a way to improve the functioning of the website search.
The content was not organized into various categories such as books, events, publications, teaching resources, videos, etc.
The events page needed a search of its own to be able to search for upcoming events and past events
The Research and Scholarship page needed a search of its own to facilitate the users to search for the right book, research paper, working paper, or book chapter.
It was also required to make the website mobile-friendly.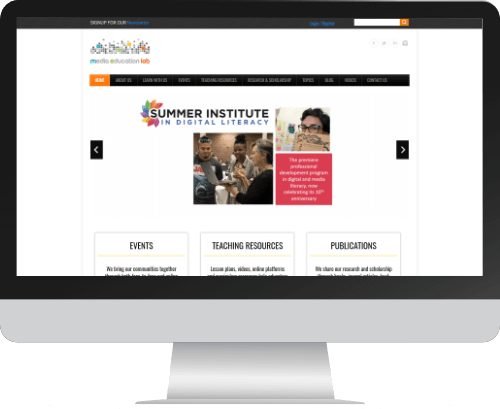 02
Our Approach
We migrated the existing content from Drupal 5 to 7.
The content was organized into different content types based on the different types of information like - Book chapters, research papers, working papers, books, videos, blogs, events, etc.
We set up the website's search feature to include all the content on the website to be indexed.
Individual searches and filters were set up on the Research & Scholarship and Events page.
The events page was divided into two separate tabs to show upcoming and past events.
The website was built with a brand new Drupal theme, with Media Education Lab's colors and new logo.
The website was also built using the latest HTML and CSS standards to make it on-page SEO friendly.
Bootstrap was used as the base theme of this site and it gave the website the power of mobile responsiveness.
Technologies Used
Project Highlights
Drupal 5 to Drupal 7 migration
Brand new design
Mobile-friendliness
Improving the search functionality
Individual search and filters for required pages
Website made more secure and performance improvement
View Website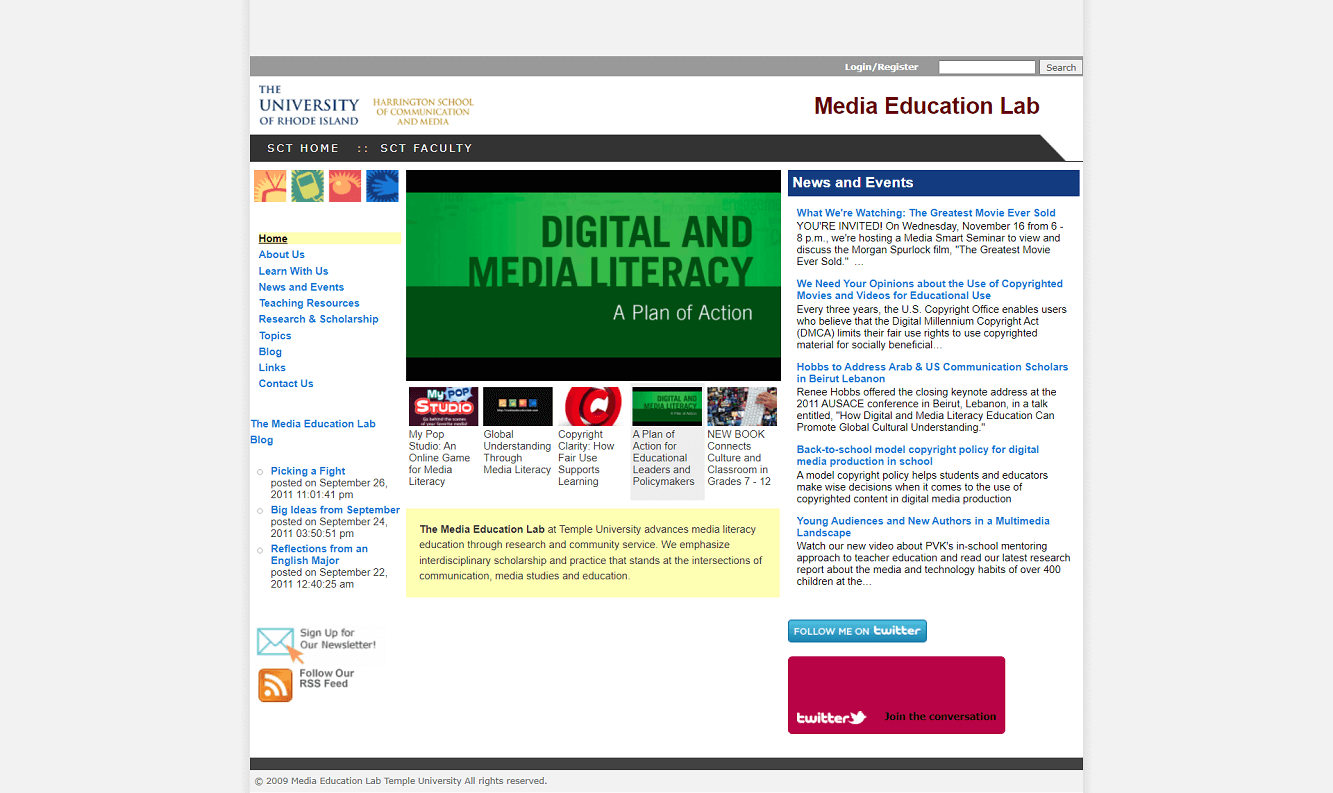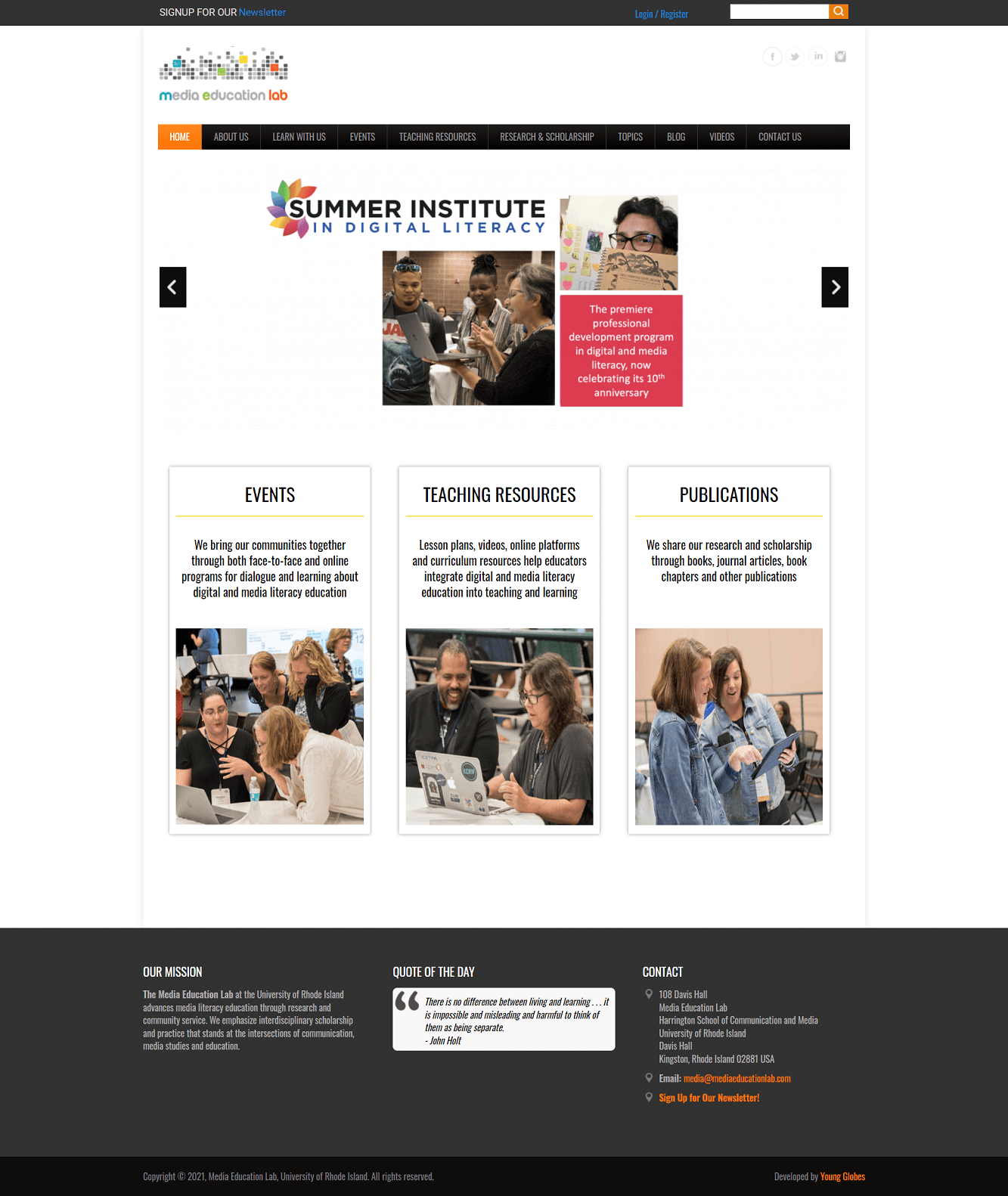 Responsive Design For All Devices